Customer satisfaction first
The customer is the most valuable asset and hence it must be supported with a no-stop updating of new solutions and technologies, aimed at reducing energy consumption, increasing performance and environmental protection.
TECOM's philosophy is based on customer service and extrusion lines customization. Thanks to a trained team of designers and technicians, to state-of-the-art IT systems, TECOM is able to offer a wide range of extrusion lines characterized by strong customization, constant innovation and high quality standards, in line with the International Regulations.
A winning Team:
Already in the pre-sale phase, TECOM's team start to collaborate with customers to identify their specific needs, integrating mutual experiences; the information are transferred to the technical office which, with maximum flexibility, takes care of the implementation of the project. The finalization takes place by means of the technicians who manage all the mechanical processes, quality control, assembly and internal testing.
TECOM's service in terms of sales, design and production includes technical consultation aimed at choosing the most appropriate blown film extrusion line in terms of quality / price ratio and the optimization of the lay-out according to existing constraints; as well the company provides accurate assessments of the plant's production capacity, energy consumption and maintenance costs.
Consulting, which continues on the extrusion technological process and its evolution.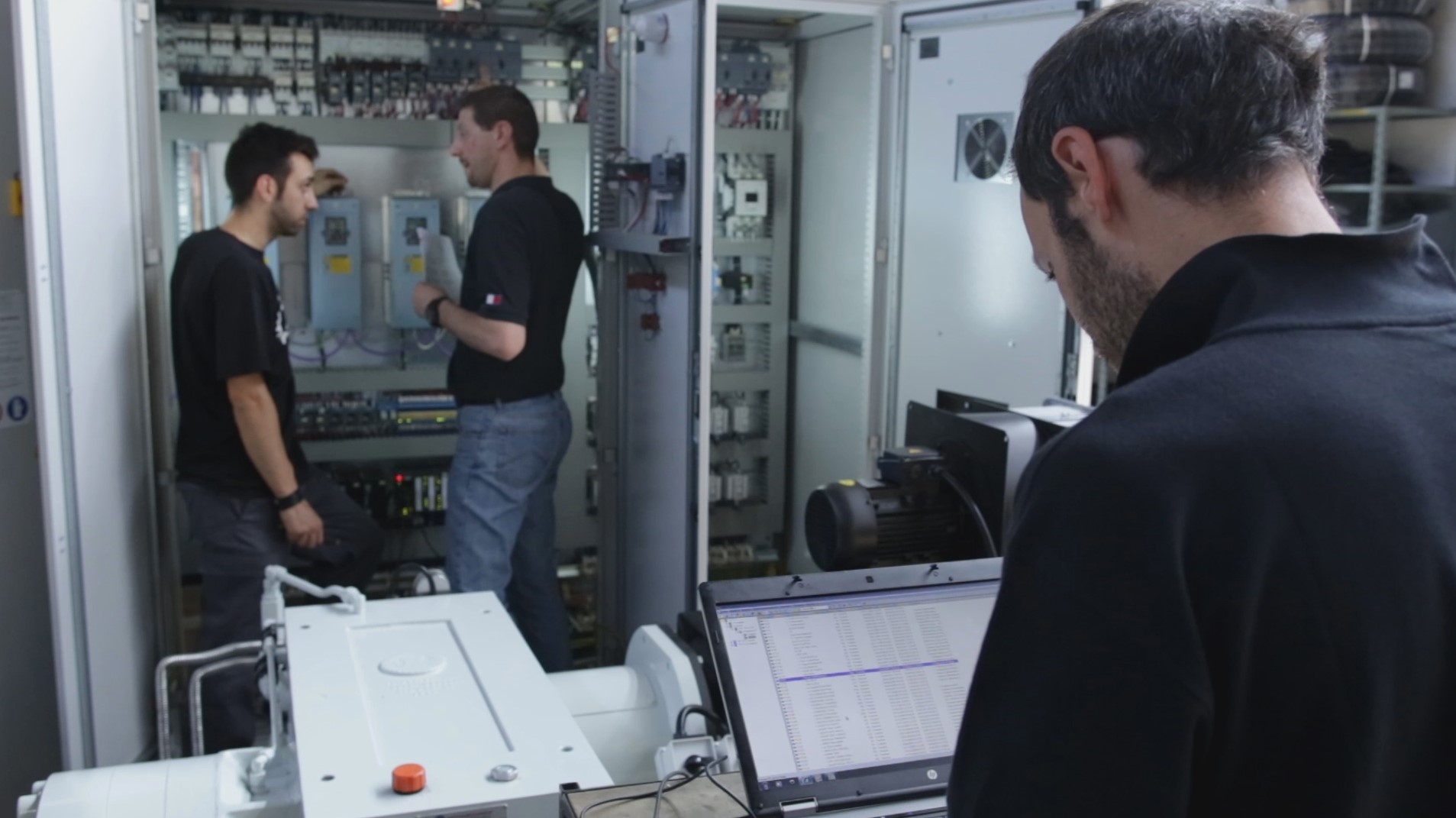 Company founded in 1963 as a manufacturer of textile machines, TECOM approached the market of producers of blown film extrusion lines since the early 70s. For several years the company has specialized in the production of small lines called monobloc and medium-sized extrusion lines.

In 2019, thanks to the common goal in developing new technologies, a new synergy was born in the extrusion field:  TECOM becomes part of UNION family, expanding the Group portfolio with solutions for production of film, foil, both rigid and expanded sheet and honeycomb profiles for different application fields.

TECOM's philosophy is based on the reliability over time of its blown film extrusion lines. Over the years, we developed extrusion lines with ever greater technological content, increasing productivity and processing quality, minimizing energy consumption.